Let's get 1 thing, super clear right now; Public Speaking can be fucking terrifying.
This isn't news to you, more a confirmation affirmation. You're not the only one who worries about the clothes you wear, the body language of Keith from accounts or if the words you wrote are actually words and not just some kind of ink spaghetti slowly falling off the page.
A lifetime spent vying for attention from parents, teachers, classmates, the checkout girl from Safeway (google it, gen-z) and audiences has taken me from corners of pubs in Stoke to elite-level cohorts across the world. From busking on the boardwalk to breaking bread in the boardroom, the last 15 years of my life have been spent professionally using my mouth.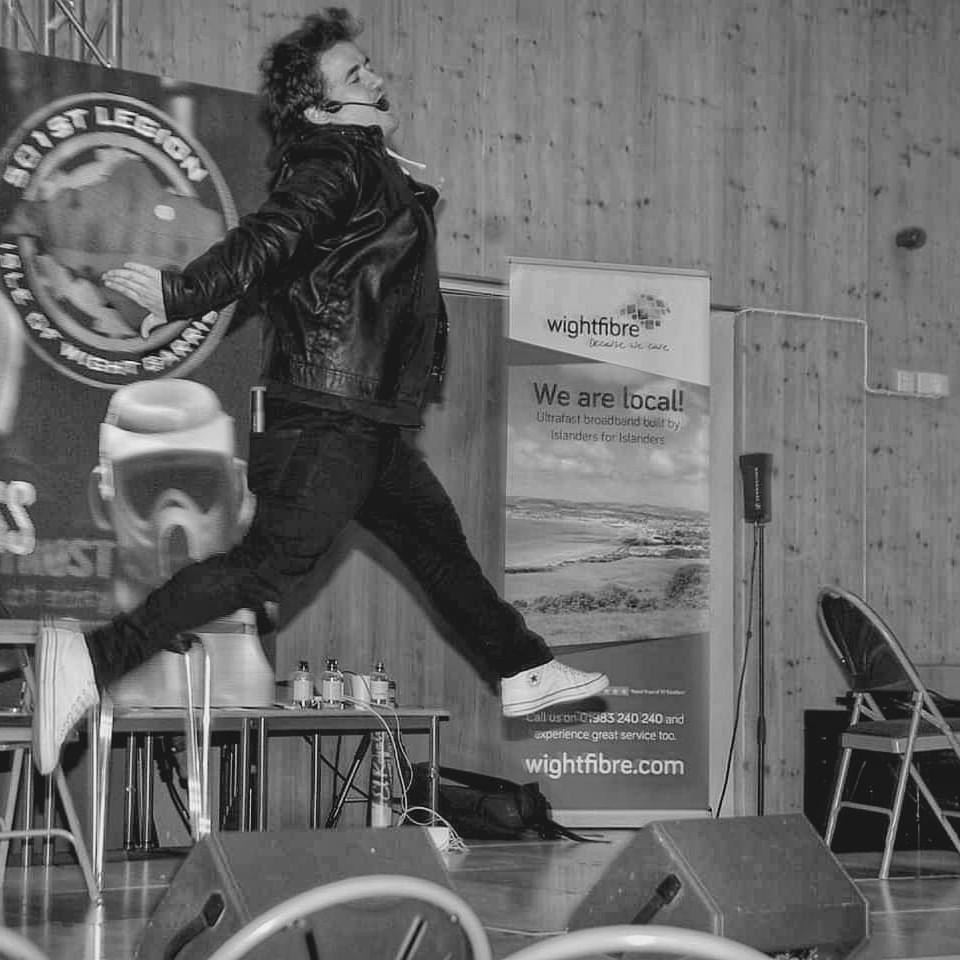 Through that, I have developed; SPEAKEZ (Speak Easy). This platform is for injecting comedy writing, pacing and ethos into professional formats. As a cohort or 1-2-1, we'll find ways to inject humor and performance into your presentations; be it 60 seconds or more – there's always room for a joke.
It's Public Speaking / Comedy Writing and Performing Arts – but for business.
"They may forget what you said but they'll never forget how you made them feel."
We'll remove the venom from the feeling of performing to a room and remix that energy into making sure your audience, clients, pitches or team huddles make you stand out in the crowd. People buy people, so let's get excited for this arm of my business to launch – right here at AlexWattsBlog.com