Oh hey! It's been a minute. Well, not that long – but when I setup the capacity to use my website properly, I aspired to write more. Bollocks.
Life for a 35 year old in this day and age is aggressively chaotic. Between painting the living room and working, I have taken on a lot of extra responsibility with work, character stuff and other entertainment commitments. Like, did you know I am the physical presence of Ted Funnel – the adorable mascot of Red Funnel? Well now you do. I'll answer a question immediately. Yes – it's a very hot costume…
This project has been a wildly entertaining one. The team I get to work with are a splendid array of personalities, meeting me at my level for getting things done right. More importantly, they are trusting me with a massive part of their brand and that's a swell move by the Red Funnel team. With a brush stroke of serendipity, the future of this marries up with something I've been working on.
The Grinch has been a tremendously turbulent part of my Decembers for the last few years. Every year, I say it is my last – and this year, I will not try to say that. Having gathered myself an agent and committed to building out the offering, I started really honing my voice work. After investing in a professional grade setup – in 2024, I am going to add voice-acting to my skill set. The Grinch already has orders and more are coming.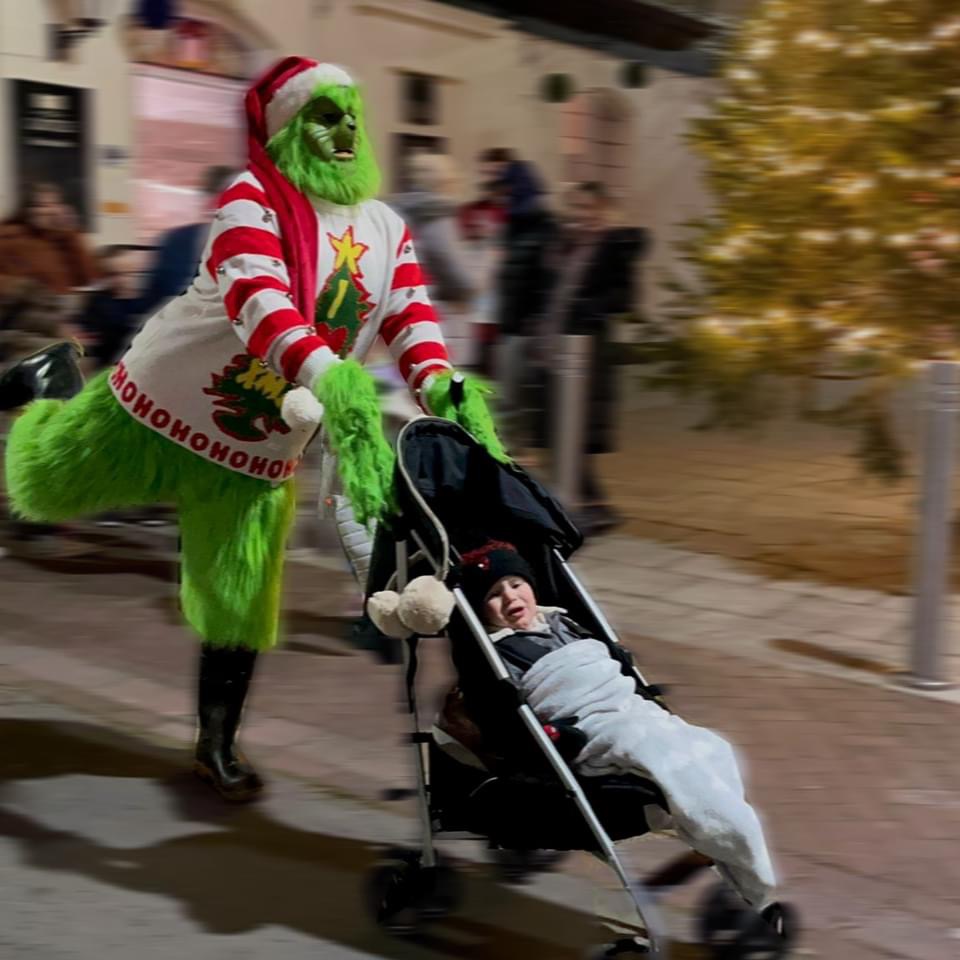 Beyond the voice work, I am bringing back podcasting to my life. I have been a guest on many podcasts and tried a few on my own, but the commitment of time was always a stretch. That being said, I have found a way to make it work in an entertaining way – with minimal footprint on my schedule. There's a new page coming to this website to host it all – but will also be discoverable on all your podcast sources.
Buying a new microphone has actually opened up a lot of opportunity to me. It's something I have always wanted to do. Back in the pandemic days, I paid my rent with videos from characters. My modulated Batman voice was a personal favourite. So to finally be in a space where I can generate more content around it is great – podcast, voiceovers, audiobooks and more. The door is open to that side of me again.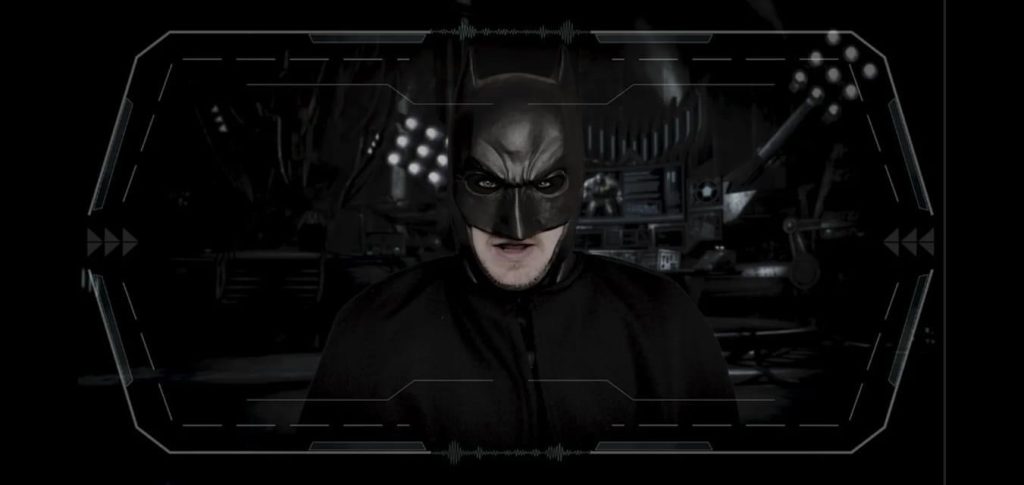 For those who didn't know – I am now officially at The Media House. It's been a whirlwind of freelance work, which generated more – leading to them offering me a full-time position. That's nice. During a show in Bournemouth, where some shenanigans occurred, I slipped into hyper-focus and was able to reassemble an entire show's worth of live graphics within a few hours. Confidently, I will boast that we pulled off one of the most stressful but rewarding live broadcasts so far. Content creation is a great gig.
Personally – I am in a good space. My dopamine has been boosted by seeing Blink-182, spending some of my extra loot on treating myself (something I have not done for years) and investing time in video gaming with my friends once more. Even at 35, playing video games with the same guys for more than 20 years has been a firm root in the grounding of me. Using it for fun, rather than reliance, has helped me reframe its importance in my world.
Also – the release of Gloom + Bloom from my favourite band, Eleventyseven, has been fantastic. Like, it has already carried me through some stressful work. That part about building a live broadcast under pressure while in hyper-focus? I listened to track 2, Mascot, on repeat. For 3 hours. Coming up shortly, I'll be making a podcast with Matt Langston, who I am proud to call a friend. We'll talk about the album and how he keeps reading my journal when he writes music. Bastard keeps bookmarking and soundtracking my life in that moment.
So yeah, I am working hard, dressing up, keeping busy and painting the living room… oh and I also got a Pixel 8 Pro, which makes me look old as balls.