Writing about it in my blog about Stadia, I mentioned how converting an aged-out MacBook into a Chrome OS device had afforded a second life in the machine, enabling browsing, gaming and general use. It hadn't the muscle to run the heavy duty software of a freelance media consultant, so became an at-home unit – perfect for bedtime.
Along the same lines, my 2015 iMac 27″ has become a bit of a cumbersome paperweight. Out of spec for the latest OS and software and not handling 4K footage as well as other machines, the machine is also too heavy to be made into a portable machine. So it sits, sometimes in my office, sometimes in my kitchen – often on the floor, waiting to be needed again.
Flashing OS Flex into it from a bootable USB drive (an actually very simple process) – it became immediately clear to me that reading the supported device list would have been a good start. You see, Apple are not exactly know for playing ball and the WiFi card onboard the iMac would not connect. Mercifully, it was set next to some Ethernet cables and an extender plug for my home internet.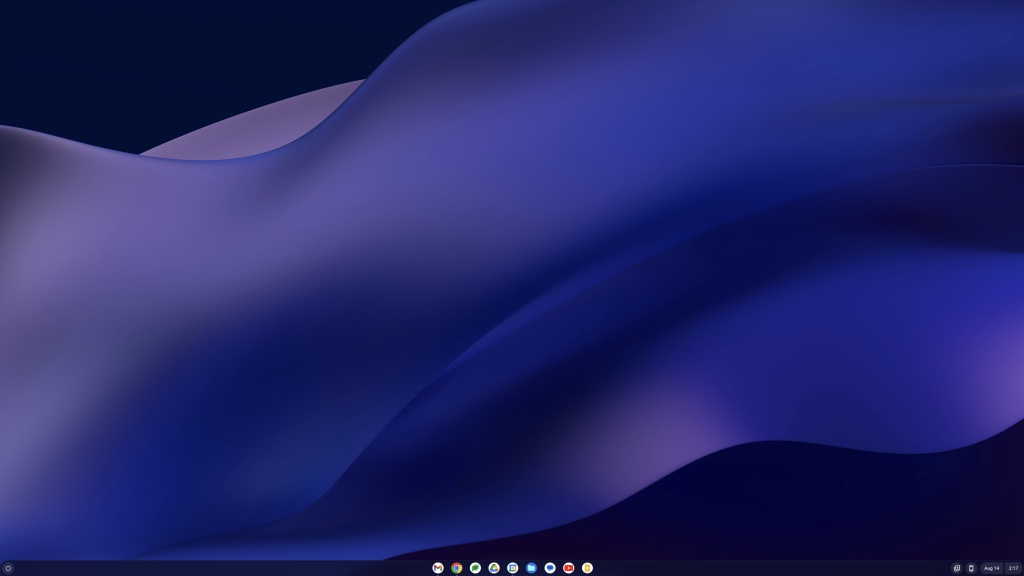 Let me tell you something about Chrome OS – it's zippy as all heck. Where Chrome browser was stuttering when this was an iMac, the complete removal of all bloat in the OS Means it does the fundamentals with complete ease. Like a hot knife through butter, I have browser windows, web apps, music and tabs upon tabs working on this 27-inch screen without a second thought.
As a freelancer, I sometimes have to hop from job to job. Right now, I am working on the Symphonix website, making a presentation for The Media House, on a call with a client about a workshop idea and have a podcast currently turned down. All while my Google Workspace base (gmail, calendar, chat, tasks and notes) are open in a window.
The more efficient use of system resources also seems to have had a noticeable impact on power draw and cost. Essentially – for everything but the intense editing suites I need for work – this Chome OS Flex 27-inch device is… better? As a daily driver for the admin, web editing, code, presentations, calling et-al – it's faster, more eco-friendly (suck it Matt Greg) option. Sure, it can't edit 4K or run Adobe Suite (yet?) – but it also means I don't need to ignite a furnace to light a candle, if you catch my drift.
Plus the ability to control my phone from the dock is great. I can grab photos i took from my phone and bring them right on into the machine.
So I have set myself a challenge… complete my tasks (while WFH) on this machine alone. For a week. E-Mails, website maintenance, admin, presentations and the daily driver stuff. All from a busted iMac running a lite OS from Google.
It begins…